Clinark at The Hootananny, Brixton
---

Clinark Meets The Jacksons
Clinark met The Jackson for the first time in London on Saturday 12 September 2015. They were in town for the BBC Proms Party in Hyde park. We have uploaded some pics for you and also posted on Facebook.He also managed to get the brothers to sign his album "A Tribute to Michael Jackson a Legend and a Warrior (2010)." Check out the press release for more info:
http://www.prlog.org/12492897-clinark-meets-the-jacksons-for-proms-in-the-park.html
More Pics from the Meet & Greet with The Jacksons on Jacksonlive.com.
Thanks for your support.on Reverbnation/Clinark last week! Please continue to ask your friends and family to like Clinark's Official Facebook page and you can hear his music on Soundcloud/Clin. All of Clinark's works are on digital download too.
Juliet,
Nurture Projects Music.
---
A Tribute to Michael Jackson
Off The Wall by Clinark
Clinark has just released his second tribute this year, "Off The Wall" to commemorate the birthday of the late and legendary singer, Michael Jackson. UK based singer, songwriter and producer, (real name (Clinarke Dill) has given this cover his now trademark treatment known as "a Reggae twist."
This song was originally released by Michael Jackson from the same name album "Off The Wall" in 1979 and released as a single in 1980 on Epic Records. It was written by Rod Templeton and produced by Quincy Jones.
The full music production is by Clinark on lead vocals and backing vocals with MJ fan "Sylvia. A" on backing vocals." The song will be streaming on Spotify, Revebnation.com/Clinark, Soundcloud/Clin and on iTunes, Amazon and major download stores from 29 August 2015, for $0.99 and less. A new fan inspired video for Off The Wall is now http://www.youtube.com/watch?v=i3kWOVrFvuM is available on his own YouTube Channel, Nurture Projects.
Clinark has always been a loyal fan of Michael Jackson. He has previously released "I'll Be There" (May2009) just before Jackson's passing. He went on to release an 18 track album - A Tribute to Michael Jackson - A Legend and a Warrior (2010). In June 2015 he released another tribute "Forever Came Today", having composed his own tribute to Jackson called "Happy Birthday MJ" (2014) which saw him move to a more Soulful House style. In 2015 he remixed the song and retitled the work "Happy Birthday Today" which is on his current E.P, "The Solution."
Clinark said "I am glad to be able pay tribute to one of my greatest inspirations in music, along with Bob Marley and in my way I feel that it's fitting to put the two genres together in this way." Clinark consistently rides in the top 10 of the Reverbnation Charts for the UK in his main genre of Reggae. More information is available on his website: www.Clinark.com. He is available for interviews and bookings. Promo copies are available on request.
Management Contact: Juliet@nurtureprojects.com
Website: www.nurtureprojects.com
---
Clinark Calls for "The Solution"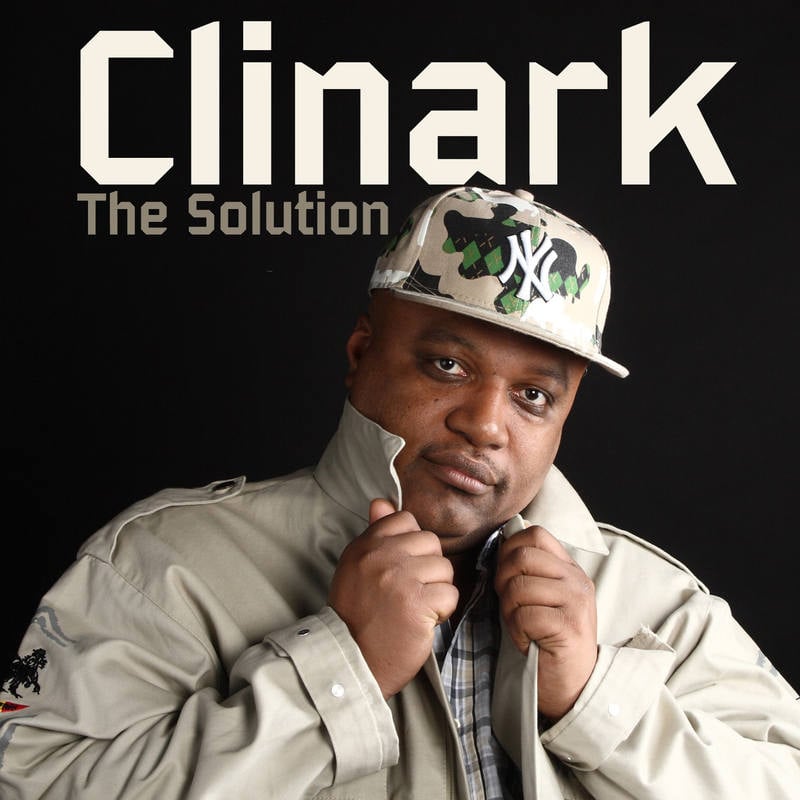 Reggae singer, songwriter and producer Clinark, has a new EP available on pre-release on the Famous Records label. The album is titled "The Solution." This five track album includes collaborations with House of Riddim and One Harmony Records. The project includes 2 new songs, the conscious title track, "The Solution, "calls for a "Rebel-U-tion" for the world, in the same vein as "Babylon City." This is about the Summer Riots in 2011 and the sequel "No More War." Both of these tracks are included in this album. Also included is the new Lovers Rock song on the "Unification Riddim" entitled "What You Gonna Do?" A reworking of his MJ tribute song "Happy Birthday Today" in a Soulful House style is also included.
The Solution album is available now on iTunes UK, iTunes USA, Amazon and various well known sites.
More information is available at Clinark.com
Press enquiries contact Juliet Edwards,
Check out Clinark's songs below.
Join Clinark's Fan List below to receive free music and exclusive news and updates!
Watch Clinark's Video's on the Nurture Projects Channel below.
Free Download Mp3
Please Share on your networks! Thanks for being a fan of Clinark!
Share this page with your friends on Facebook